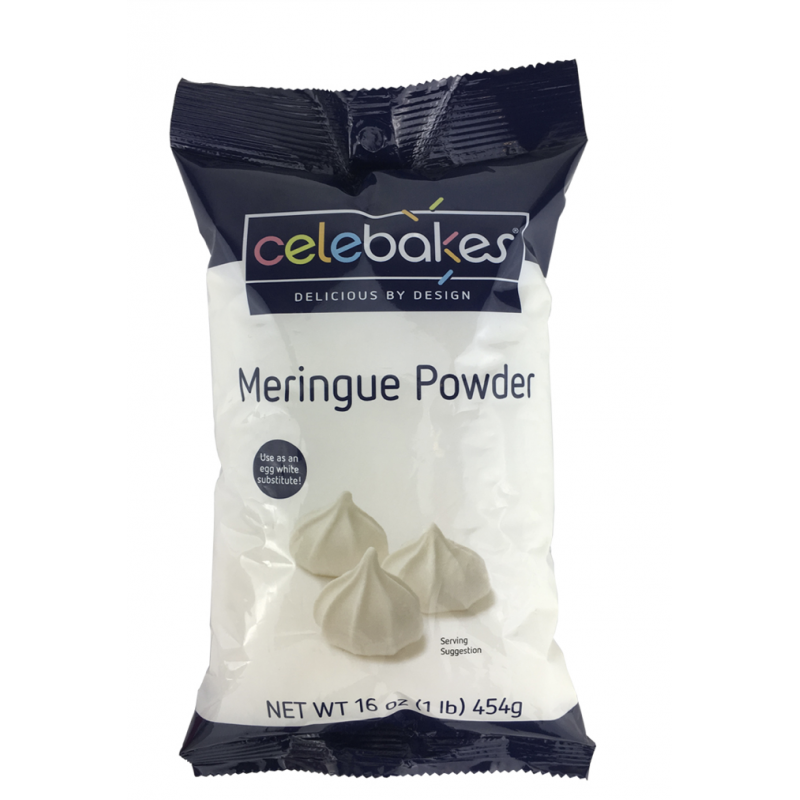  
CK Meringue powder 454 g
By buying this product you can collect up to 29 points. Your cart will total 29 points that can be converted into a voucher of CHF1.45.
Tax included

Prepare your visite in the shop by reserving products

We keep your reservation for 48 h.
                                 Instructions for Meringue Powder
Royal Icing (Dry Hard Icing): Into ½ cup cold water, beat ¼ cup meringue powder until peaks form. Then beat in 4 cups sifted confectioners sugar until desired consistency. Add more sugar for stiffer icing. To keep icing soft, add 3 drops glycerin.
Buttercream Icing (Creamy Soft Icing):Dissolve ¾ cup of granular sugar in ½ cup boiling water. Cool and add ¼ cup of meringue powder and beat to peak. Stir in 1 pound sifted confectioner's sugar and beat until mixed well: Mix in 2 to 2½ cups white vegetable shortening.
Boiled Icing: Dissolve and boil at high heat (240º), 2 cups granular sugar in ¾ cups water, ¼ cup corn syrup and small pinch salt. Dissolve and whip 3/8 cup (6 TBLS) meringue powder in one cup cold water: add 1 cup granular sugar while beating meringue mix: slowly add boiled syrup. Then whip at high speed until cool. 
Meringue Topping (For Meringue Shells, Pie Toppings): Dissolve ¾ cup granular sugar in ½ cup boiling water, cool. Add ¼ cup meringue powder and beat into high peaks.
Hints: Keep utensils grease free. Icings may be refrigerated in airtight containers, beat again before using. Cover bowl and tube ends with damp cloth. Try meringue powder in cookies, drinks, desserts and other recipes where a light frothy consistency is desired. Flavor and color to suit.
Shelf Life: Over 1 year if kept in cool dry area
Certified Kosher
Note: This product is prepared and packaged using machines that may come into contact with wheat/gluten, eggs, dairy or dairy products, peanuts, soy, tree nuts.