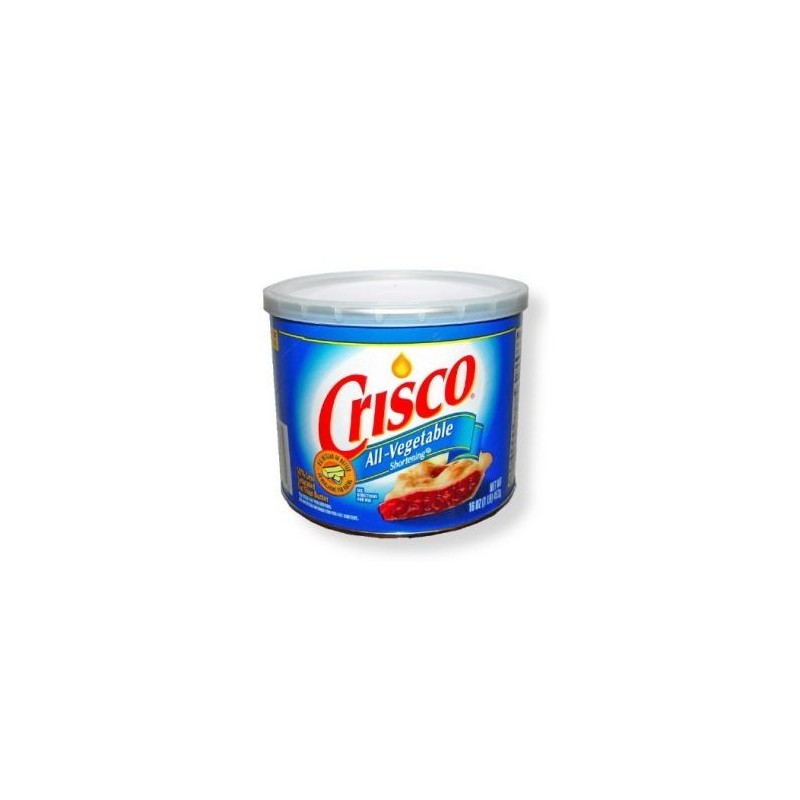  
Crisco, 450 g
Prepare your visite in the shop by reserving products

We keep your reservation for 48 h.
With 50% less saturated fat than butter and 0g of trans fats per serving, Crisco® All-Vegetable Shortening is great for baking and preparing buttercream.
If stored in a cool, dry place away from strong odors, direct sunlight, and sources of heat (stoves, dishwashers, and refrigerators), the opened can will still be good for one year. Do not store in fridge, it would harden too much.

250 g of Crisco + 30 ml (2 tablespoon) of water = 250 g of butter