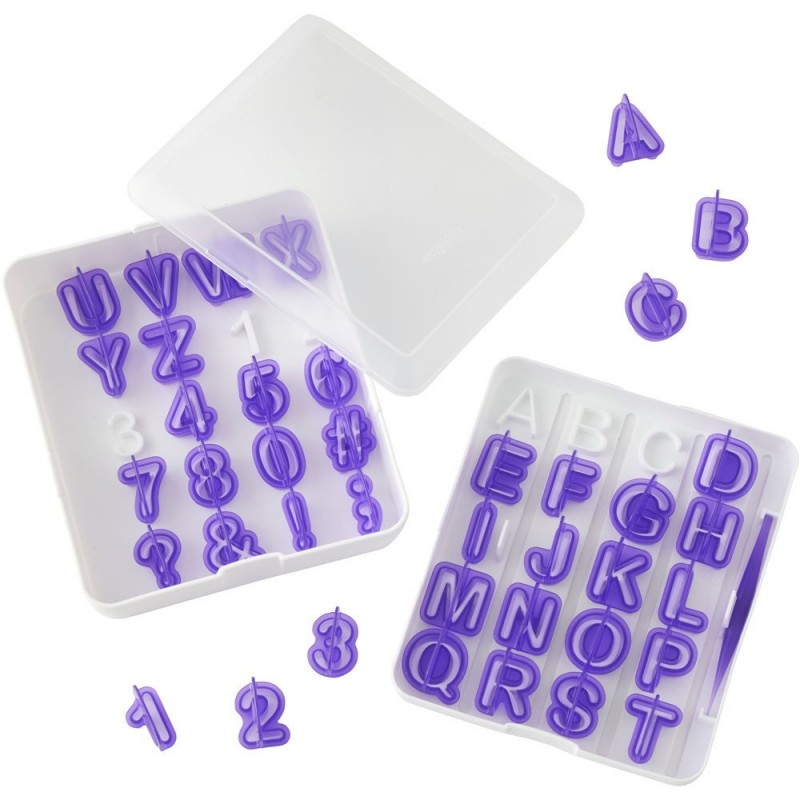  
Alphabet & Number Cut-Outs, 40 pieces + boxe
Prepare your visite in the shop by reserving products

We keep your reservation for 48 h.
Add names, dates, greetings and more to cakes, cupcakes and sweet snacks for any occasion. Easy-to-grip handles provide better cutting control.
Your cake will look fabulous with uniformly sized letters and numbers, approx. 1 in. (2,5 cm) tall. The 40-piece set includes a 26 letter alphabet A to Z, nine numbers -- 0 to 8 (turn 6 upside down to make 9), and 5 symbols -- ampersand, exclamation point, question mark, semi-colon, number sign/hashmark.
Includes Holding box and removal tool